Branding
Are you considering starting a business or launching a personal brand? No doubt, you would like it to stand out among the competition, look professional and represent your unique personality.
Branding is a service with the primary goal to capture the essence of your brand and apply it to every touchpoint of your business. Usually, it all starts with a logo but in reality it goes far beyond it. Through visual brand identity, the company's values are communicated and an emotional bond with its customers is built.
Professionally developed branding is a perfect foundation for business success as it attracts attention and increases customer trust.
At the end of our collaboration, you will receive all the visual assets you need to start selling your products or services!
Are you ready to make your brand memorable?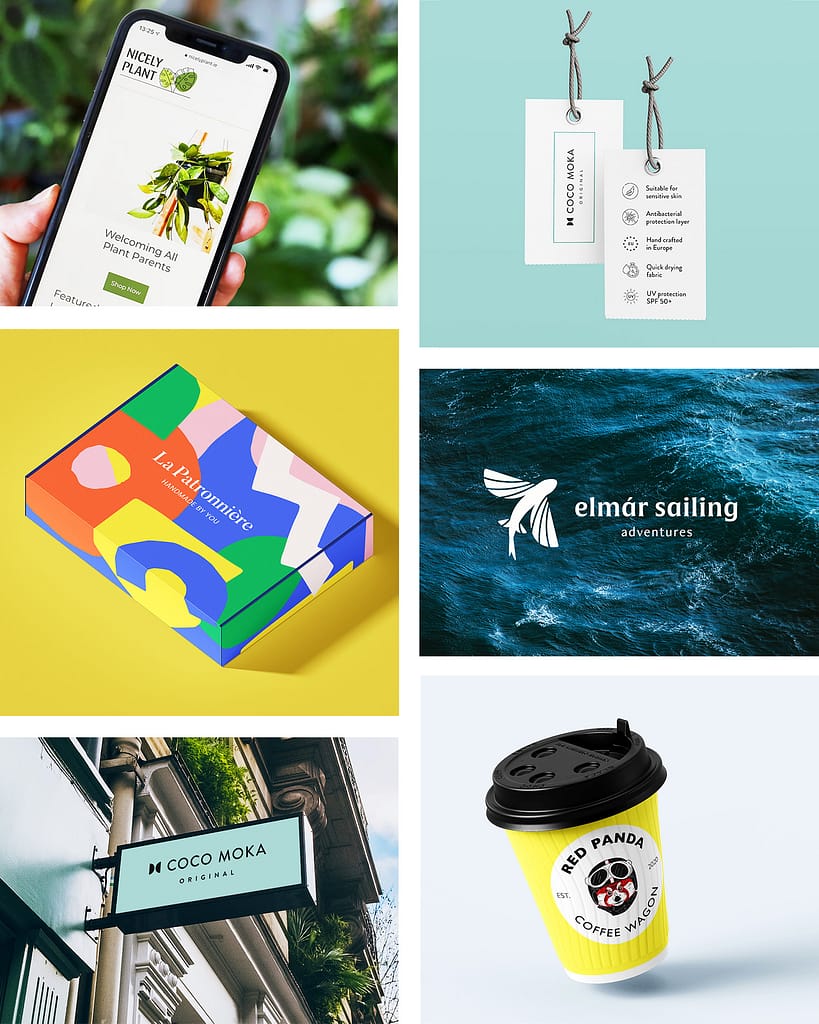 Branding starts at €2,000 per project
Project duration up to 3 months
brand identity creation
What's included in every project?
How we would work together
Briefing call
We will start with a 30-45 minute briefing call. The main goal is to get to know each other and for me to learn about your brand.
Pre-payment
To commence with the project I will ask you to transfer 50% as a prepayment.
Ideas generation
After the call, I will take some time to do visual research and generate a few unique ideas for your brand.
Presentation of initial thoughts
I will share a working document in Google Slides with ideas explained in detail and accompanied with mood boards.
Further development
Following your feedback, I will further develop the selected idea and materials depending on your priorities.
Feedback rounds
Up to 3 rounds of feedback are included in each asset development.
Weekly calls
I will be happy to have weekly 30 min sync calls as we progress.
Project completion
The final payment of 50% is due on project completion. I hand over all brand assets and guides in a folder on Google Drive.
Need even more Brand identity assets?
Extras (additional costs apply)
Testimonials
What my clients have said
Work I've done
Brand identity projects