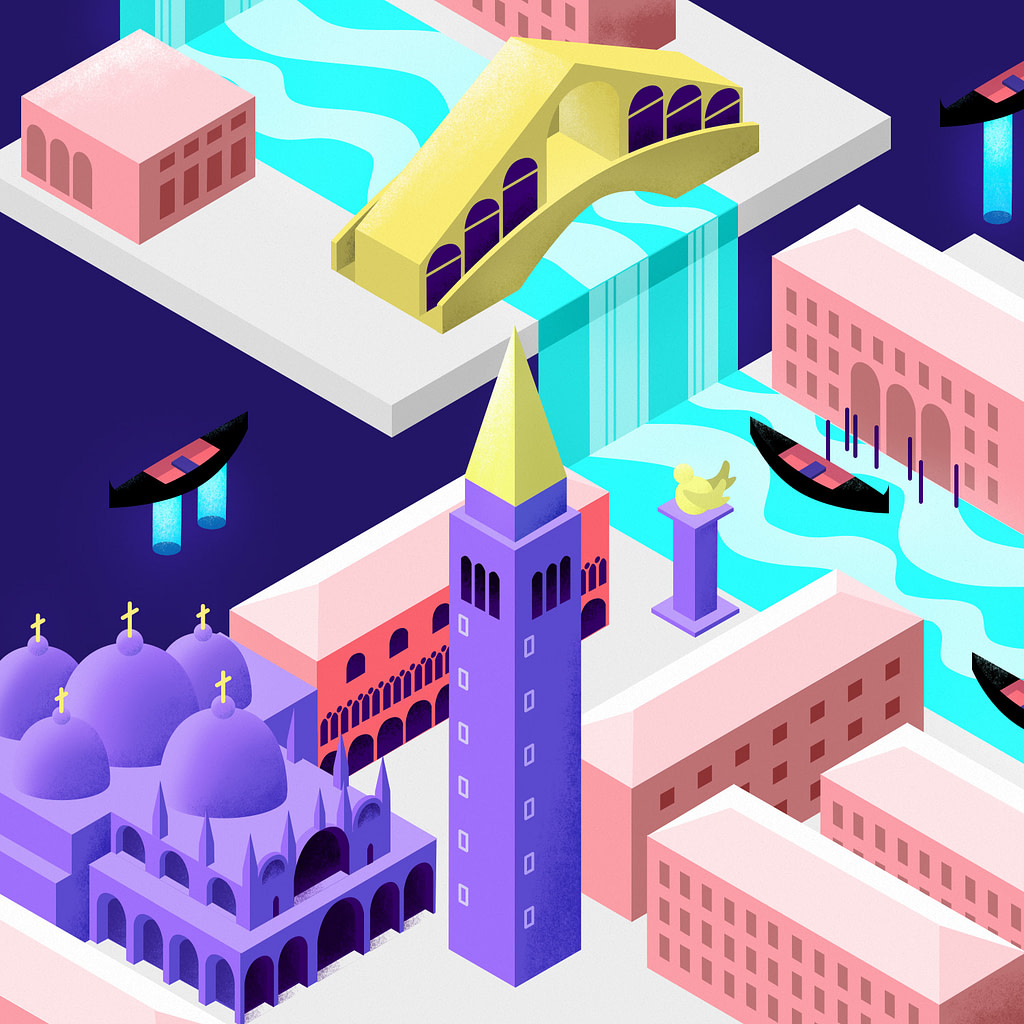 That is how Venice of the future might well look like. I created this isometric illustration in Photoshop on assignment during the School of Motion course.
Project: a game company is in the beginning stages of bringing a new mobile game to life and is looking to develop a concept art for the look & feel. Each puzzle level of the game will involve a simplified, geometric version of a futuristic city.
Outcome: The Venice of the future might be floating on platforms but the iconic landmarks – Rialto, St. Marco Cathedral etc. – are still preserving its look and feel. And the gondolas are going to fly you around in a jiffy.