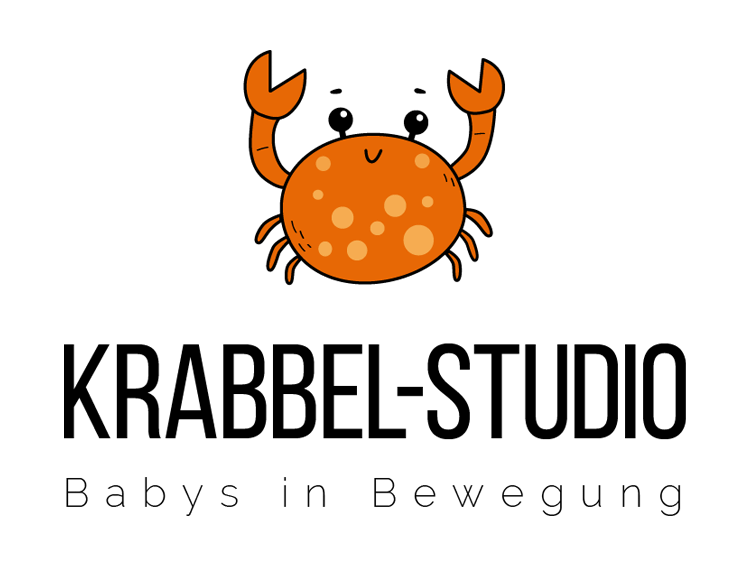 Krabbel-Studio is a YouTube channel with a mission to show parents how they can support their babies in their movement learning journey with fun and practical examples.
The branding of the channel reflects its playful, humorous yet practical character. It needed to appeal to the audience of parents.
The channel name "Krabbel-Studio" translates into English as "Crawl Studio". At the same time, "Krabb" is a crab. With this play on words, Mr Crab was born – a cute smart baby crab mascot of the channel.
Charming Mr Crab is here to help and always comes with tips and advice.
Outcome: The playfulness of the brand is reflected by both bright colours and organic fun shapes. It is balanced by a clean, professional, modern typeface for the channel name and tagline.
YouTube identity goes beyond logo design as viewers mostly engage with videos. By selecting brand fonts and colour palette I've developed a design system with easy to use templates in Adobe Spark for varied and attractive video thumbnails.
The channel banner continues the marine theme and features the logo with the tagline "Babies in motion" as well as photos of the lovely star of the channel – Tammo.
The animated channel intro is bringing Mr Crab to life and showing a bit of his bubbly personality.
Mr Crab is even making an appearance in the most unexpected moments during the video to lighten up the mood.
Mr Crab says "Woo-hoo! You've reached the end!"