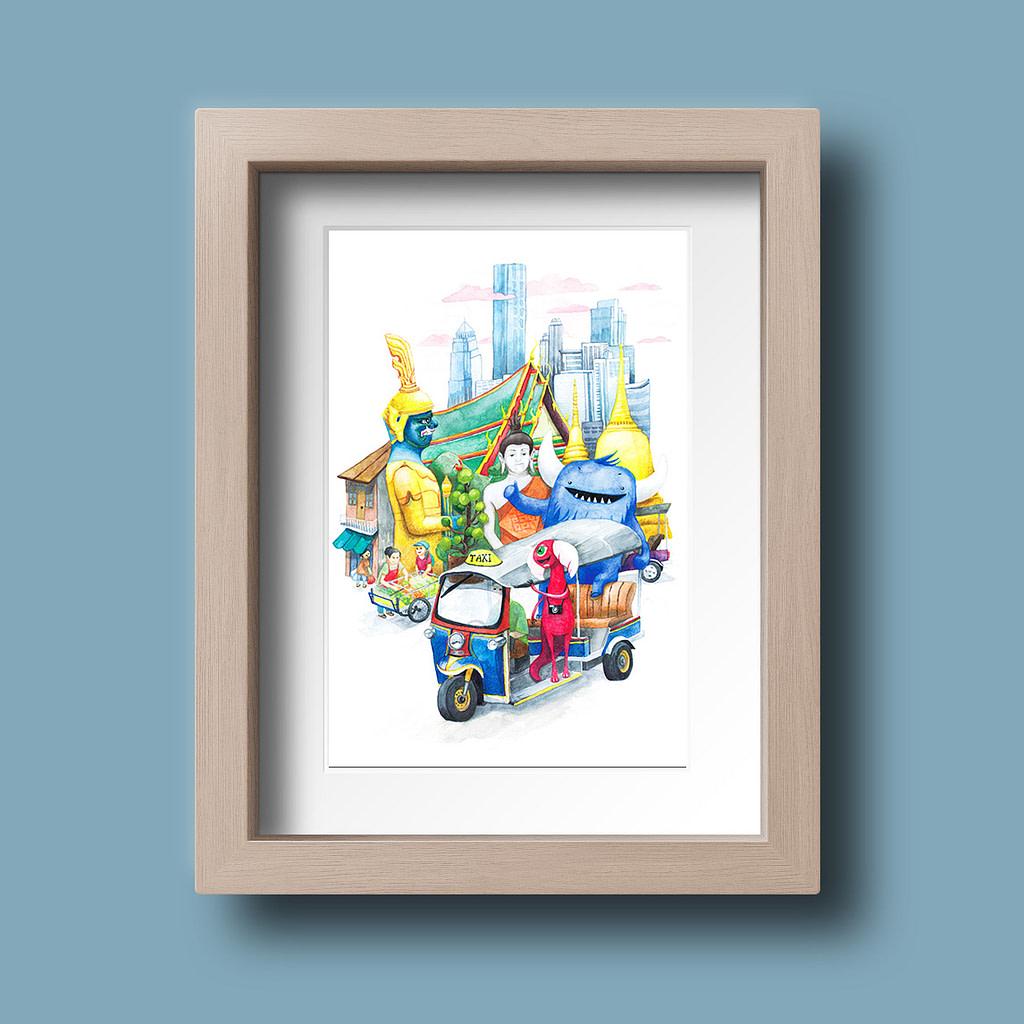 This personal project was created for "Illustration Bootcamp", an end of year show called "Voyagers, Good Eggs & Beasts".
The concept: Annoying tourists may come across as rude monsters to the locals. From lacking courtesy to poking everyone with their selfy sticks and generally being loud and all over the place they are destined to get into trouble. That is how Mr and Mrs Monster came to life and set to explore the world.
Medium: Watercolour and coloured pencils.
While developing the characters I explored different types of monsters and colour options. At the same time, I sketched landmarks and local flavour.
In my illustrations, the monster couple is visiting two of the most popular tourist destinations: Paris and Bangkok. Surrounded up with cliches and iconic landmarks Mr and Mrs Monster are enjoying themselves and emerging into the local culture.
Wearing a red neck scarf, beret and stripes – can anyone get more French? Well, maybe a playful moustache can do the trick.
In the megapolis of Bangkok Mr and Mrs Monster are taking a trip in a Tuk-Tuk, while admiring stunning temples and making friends with locals.
As I've spent 6 months in Thailand, Bangkok has a special place in my heart. In my illustration, I wanted to feature the beautiful, kind people of this country as well as its amazing heritage.
In addition to watercolour artworks, I designed postcards and a sticker set to be sold in a pop-up shop during the exhibition.