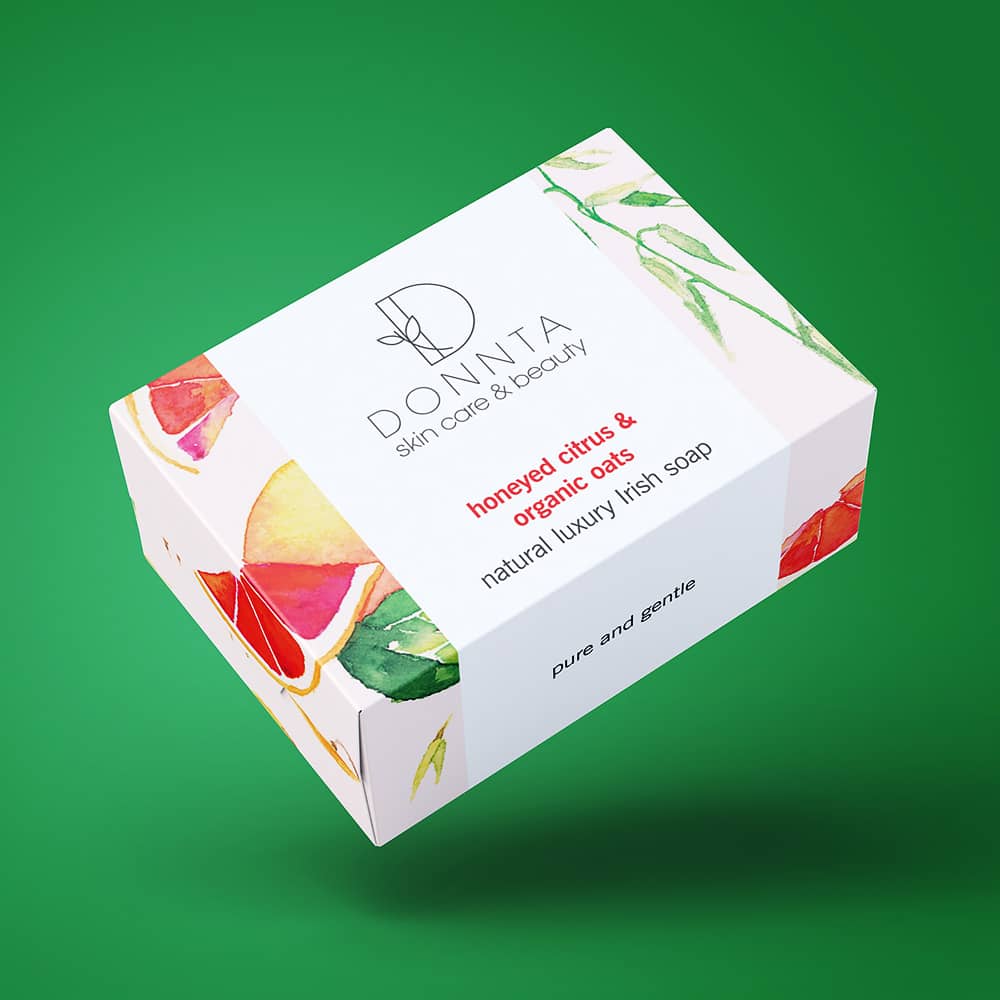 Redesign of the packaging for natural luxury soap bars from Irish skincare brand Donnta.
Project: Prior to entering the German market, skincare brand Donnta was looking to redesign packaging for their handmade natural soap bars.
The original packaging design had the same vector pattern for all varieties of the soap bars which made them difficult to distinguish.
Donnta team wanted the packaging to look more premium and highlight the natural ingredients of their product. At the same time, the brand logo and typeface needed to be preserved.
For the new design, we agreed with the client to feature key natural ingredients of each soap on the packaging. I picked the medium of watercolour for the background illustrations to create vibrant and premium look.
Outcome: Full redesign of packaging for 12 varieties of soap bars featuring watercolour illustrations of key ingredients. For each variety of the soap, I created a unique background pattern and picked a colour palette to reflect the particular soap bar colour.