An idea for a short video spot and style frames created on assignment for a School of Motion course "Illustration for Motion".
Project: Create style frames for an upcoming ad campaign for a new boutique coffee and doughnut shop called Normal Coffee. The script, logo and brand colours were provided. Initially, the client wanted for the frames to feature a male character but later he was changed to an African American female.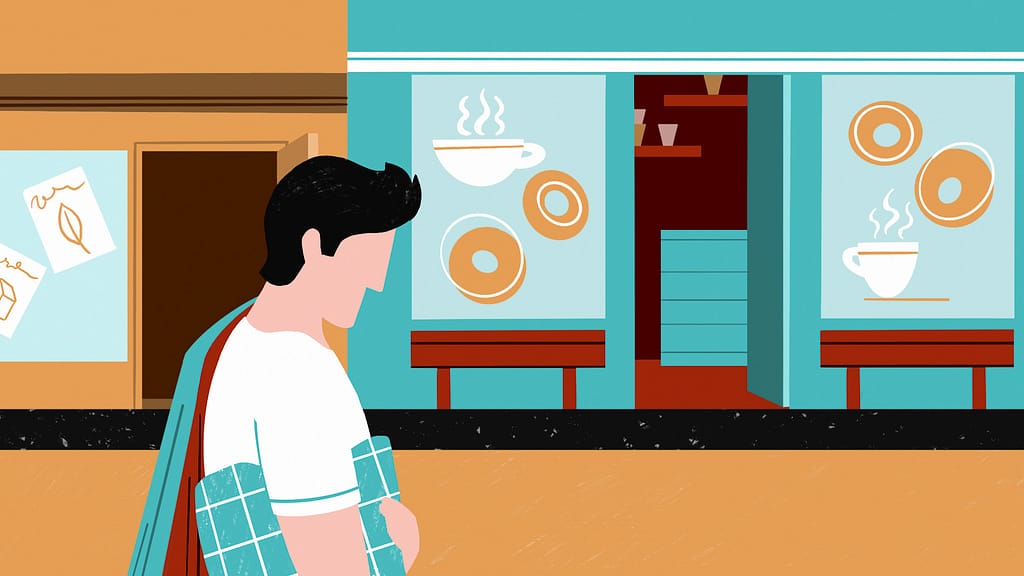 Outcome: The story develops over five frames as the character who initially feels exhausted gets an instant energy boost after trying a doughnut in Normal Coffee. She feels uplifted and ready to fly. Or maybe hit the dance floor? It's all goes down to getting back to NORMAL.