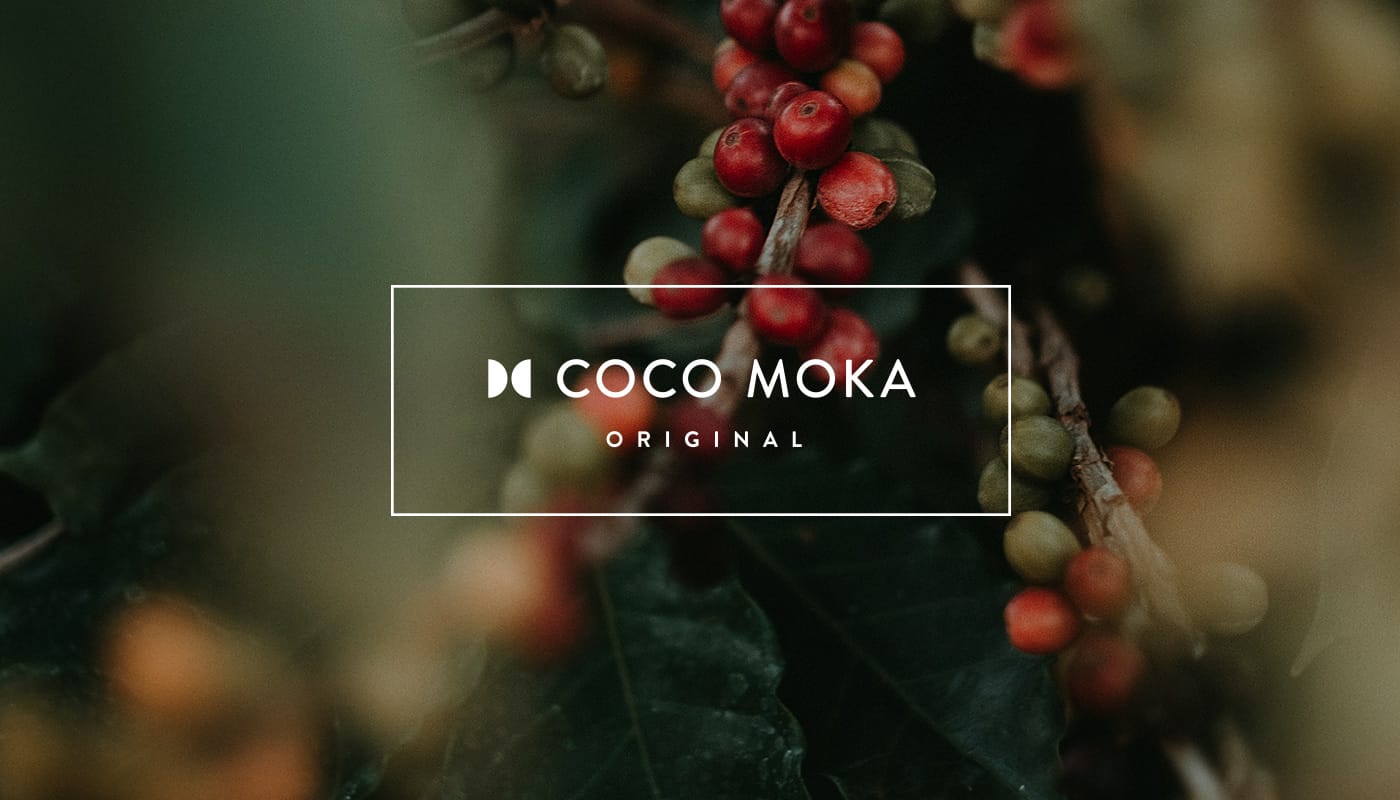 COCO MOKA Original is a sustainable premium fashion brand with a mission. I had the pleasure in creating branding for them.
It is a line of sporting clothing for those with sensitive skin manufactured from hypoallergenic and highly functional fabrics.
Recycled coffee and ocean debris are used to make silky-smooth, light-weight textiles. As a result, you get the best performance during sports activities and also contribute to protecting our precious natural resources.
The brand motto is "Kind to skin. Kind to nature."
Certainly, the COCO MOKA brand's ethical and sustainable principles are reflected in the logo design:
Modern rounded typefaces are refined, sleek, and sophisticated.
The logo, a bean, represents the coffee beans used in the production of textiles.
The colour scheme references to COCO MOKA Original's environmentally responsible business practices.
Rich, leafy green serves as the primary spot colour in a calm, elegant color palette that draws inspiration from nature.
The colour scheme refers to COCO-MOKA's responsible business practises.
COCO MOKA Original is not a typical sportswear brand. Elegant, organic-looking photographs and well-balanced compositions reflect the company's emphasis on comfort and sustainability.
A variety of logo versions enable flexible branding application while maintaining visual coherence.
The logo mark, "bean," represents coffee beans. Recycled coffee grounds are used to make silky smooth fabric.
The complementary brand illustration style features playful take on the logo mark's half-circle form. As a result simple yet whimsical illustrations give the brand individuality and colour.
The typography conveys the brand's serene and well-balanced nature. Poppins font's rounded, slick, and smooth curves are aesthetically pleasing and simple to read.
I carefully considered all of the packaging features in order to create a thrilling experience while interacting with the brand.
Firstly, a customer finds a beautiful "Thank You" card with a personalised message when they open a package. The card is printed with eco-friendly inks on recycled paper.
A branded sticker seals the custom tissue paper. In addition sustainable technologies were used for printing.
Hang tags feature a brand value statement and the main advantages of the COCO MOKA active wear. A set of custom icons represent the product's key features.