An idea for a short video spot and three style frames designed on assignment for a School of Motion course "Illustration for Motion".
Project: a brand of protein shakes – Grandma's Kitchen – is releasing 5 new flavours. The client planned to promote the launch with a 15-second animation. The goal is to express the sense of extreme satisfaction to the viewers – that feeling you get when you just had the best meal of your life.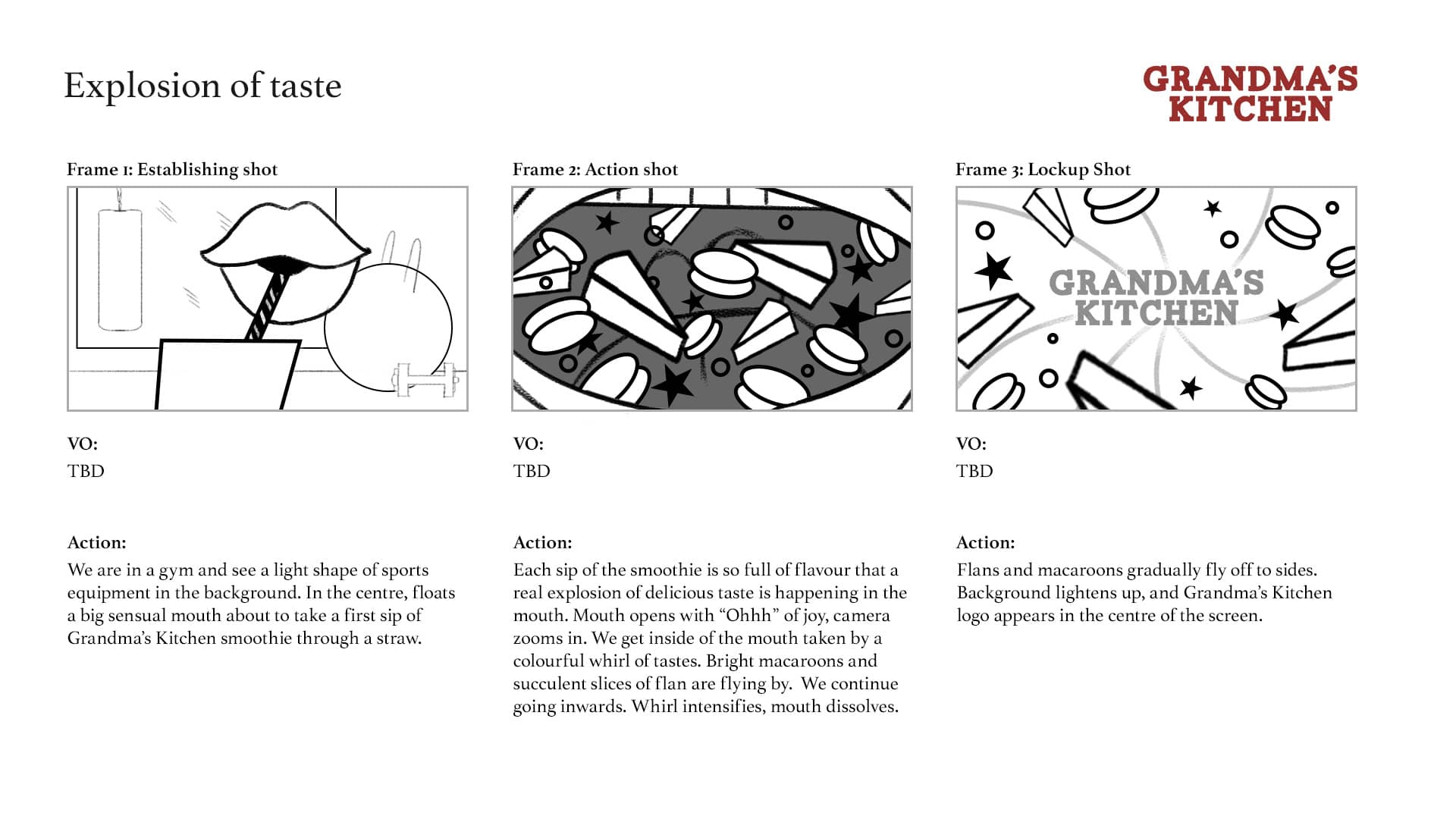 Outcome: Three frames demonstrate the storyline of this short video that is all about the feeling of satisfaction – the delicious taste of a Macaroon and Flan protein shake. Treat yourself after a workout session – Grandma's Kitchen shakes are a true explosion of taste.