Nicely Plant is an Irish indoor plant shop with a scientific approach and unique gorgeous plants.
Project: Design a logo for the online store considering various usages online and offline beyond the website (social media, packaging etc.). Translate "nicely" through the logo while keeping the idea of a plant growing in a pot.
The shop owners' favourite plant is Monstera Deliciosa – also known as Swiss cheese plant – which became an inspiration for the logo.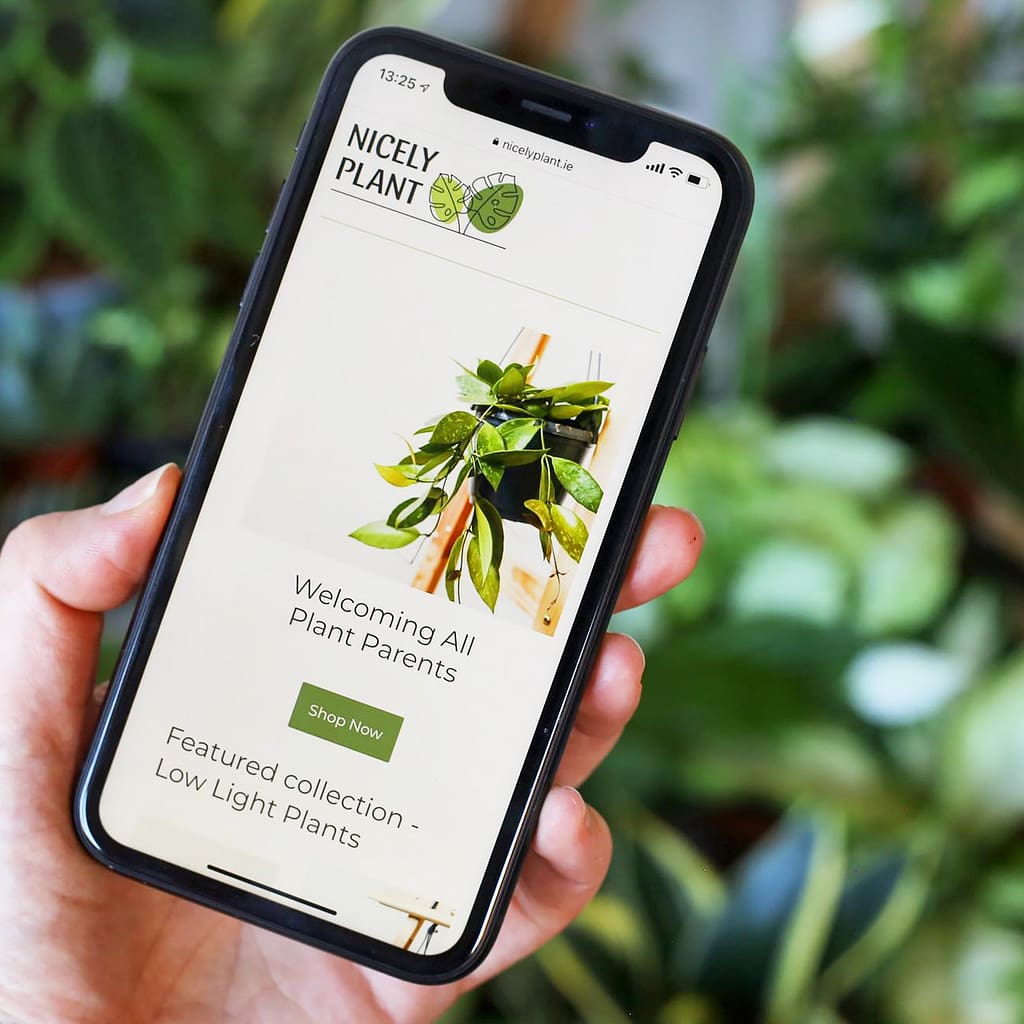 Early versions of the logo were featuring a potted plant and were more abstracted, geometric. Niceness was expressed through smooth lines and heart-shaped leaves.
During the feedback session, we decided to move towards an organic, light representation of the plant and a more dynamic composition. The pot was replaced by a symbolic line referring either to a ground or a plant pot.
Outcome: The final logo features two abstracted yet recognizable Monstera leaves. Offset colour spots add both lights and dynamism to the composition. A clean contemporary, yet playful and friendly font is used to balance the organic shape of the plant.