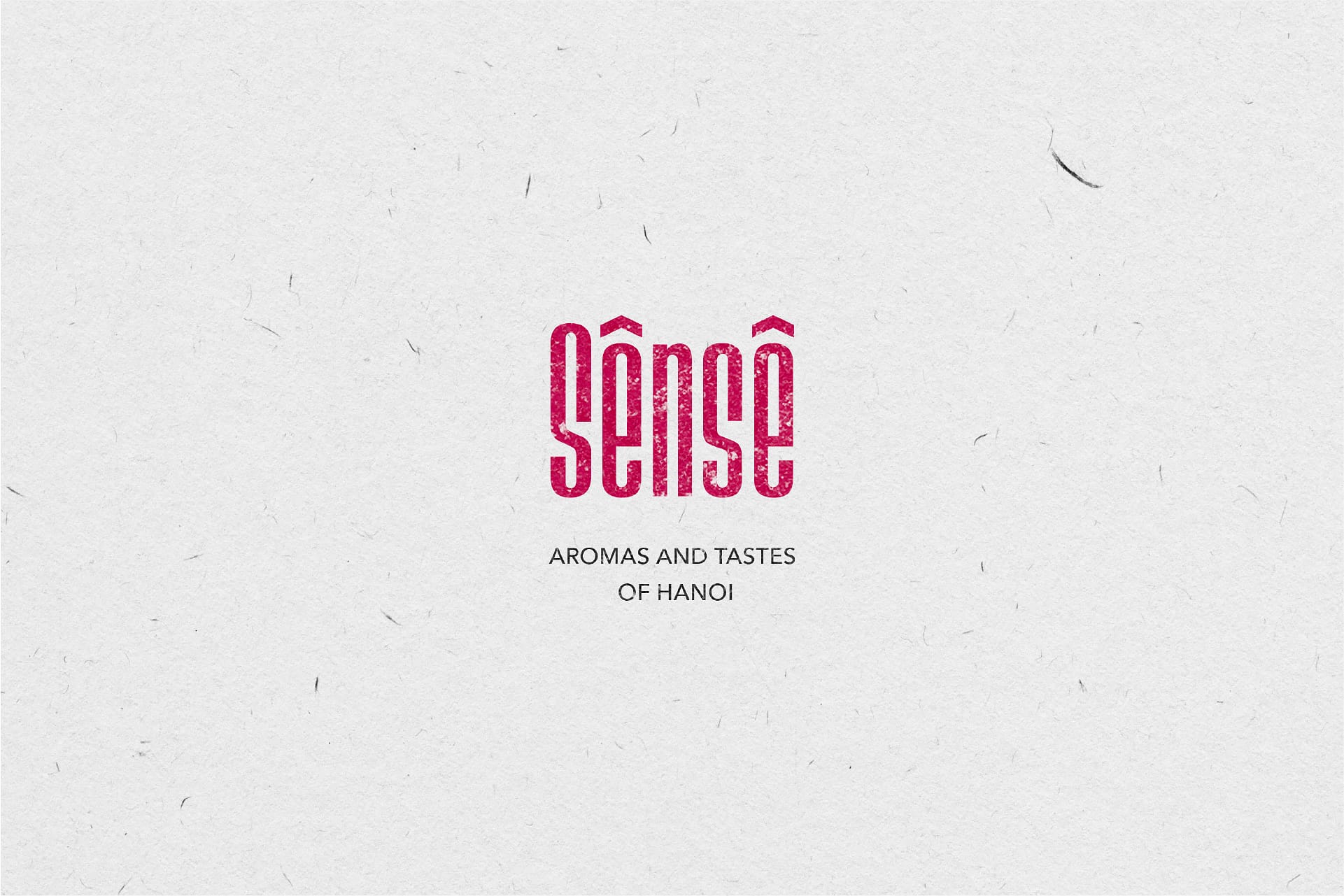 Welcome to Sense, a brand-new Vietnamese restaurant in a hip shopping centre.
The branding for a mid-range Vietnamese restaurant uses a minimalistic interpretation of Asian visual culture.
When creating the branding, I explored the meaning of the word "Sense". The dining experience involves all of the senses of the human body:
The touch of the menu's rough-textured paper and the tables' solid wood.
The first hints of aromas of fresh herbs and juicy broths.
The sound of stir-fried food sizzling.
Vibrant colours of cocktails served at the bar.
The logo has an Asian flavour while being modern and minimalist. The Vietnamese script has a mark over the letter E known as a circumflex accent. Its form is similar to an "nón lá", a classic round hat.
The logo refers to Chinese name seals that are also common in Vietnam. The logo can also be used as an ink stamp on packaging to give it a distinctive and personal feel.
A limited colour palette complements the brand's minimal aesthetic. The primary spot colour is deeply sensual crimson. A warm and welcoming feeling is created by this shade of red, which is associated with Asia.
Modern serif fonts that are easy to read make up the typography. The elaborate illustration style and also the use of every sense are balanced by such minimalism.
The branding for this restaurant celebrates textures and has a handmade look.
A specially developed illustration style resembles the manual printing method known as linocut. Paper bags, menus, take-out cups, and sauce packaging all feature illustrations.
Materials play a significant role in this design concept.
All over the restaurant, from the menus to the paper bags and takeout boxes, packaging, and uniforms, we use natural materials rich in texture.
The paper is uncoated, rough, and recycled. Menus are set on wooden boards with leather detail. The cardboard used in takeout boxes and mugs is compostable.
The main objective of a restaurant's branding strategy is to give guests a warm and memorable experience.
I hope you enjoyed visiting Sense!