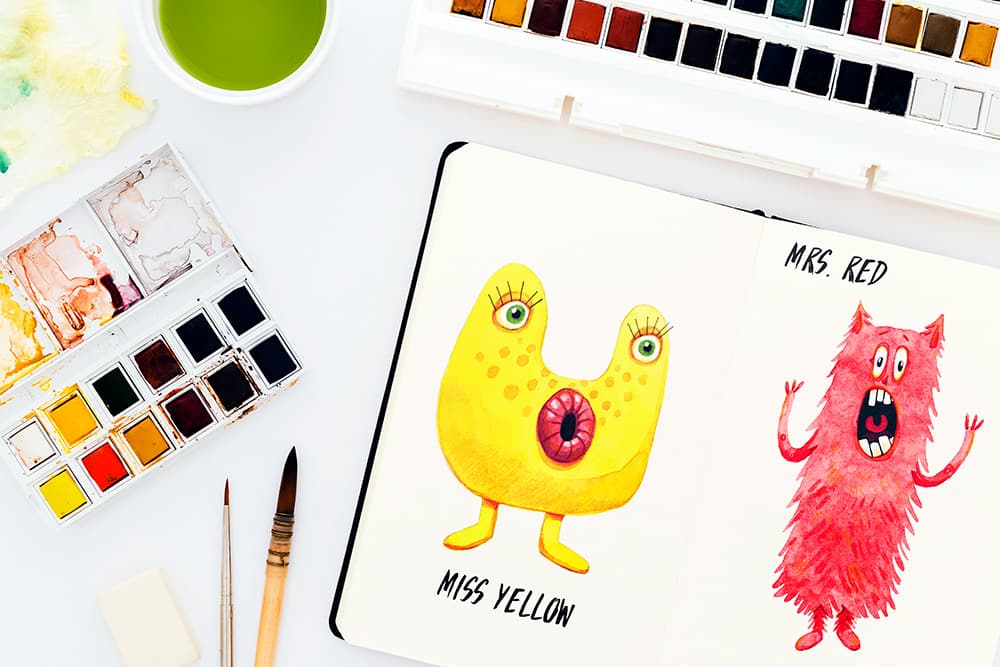 No one knows by now how the monsters were born. Well, maybe I do. Let's just say it involved watercolour, coloured pencils and a bit of magic.
Let me try once again.
No one knows why the monsters were born. But straight away they started creating a world of their own, populating screens and surfaces. And getting hearts and smiles along the way.
This personal project was meant for the audience of 4-6 year olds exploring colours and emotions.
In an official beauty contest (judged by an honourable jury of children) Mr. Green and Pink had the strong lead. The adult panel voted nearly unanimously for Mr Purple as he looks serious, confident but also mischievous.
My personal favourites are Mrs Red and Miss Yellow. I might see them as myself on a good and bad day.
Which one will be your favourite?
Evidently, the monsters got out of the screen and became a part of my day-to-day.