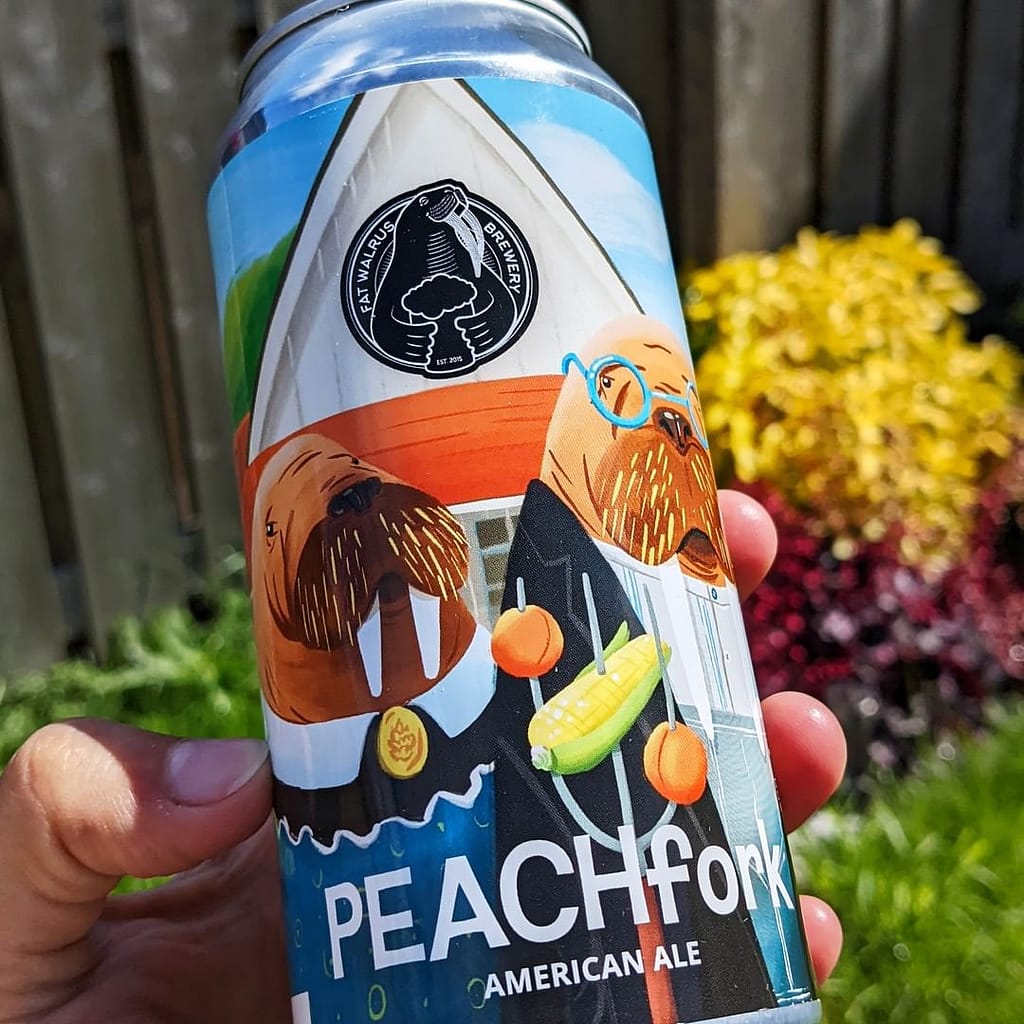 Label design for Irish Fat Walrus Brewery's American Ale "Peachfork".
PEACHfork is a homage to a pre-prohibition era American-style beer called "Cream Ale". It's a "peachified" version of the Cream Ale that earned a bronze medal at the 2019 Dublin Craft Beer Cup.
"I want to brew a summery twist on my award-winning American cream ale" – said, Andrej the brewery founder. "Fun fact: do you know there is no cream in a cream ale? We achieve creaminess by adding corn to the recipe."
Straight away, I had a picture of Grant Wood's famous painting in my head.
"What if we make a twist on "American Gothic" but with walruses?"
"Sounds fun! Can we add some peaches on the fork?"
And so the PEACHfork was born – a perfect fruity American-style beer. It has been receiving praise both for the taste and label since its launch in Summer 2022.
The walrus couple was digitally painted in Procreate loosely based on the painting. For this summery version of the beer I have developed a brighter colour palette with rustic feel.
Besides the walrus couple beer packaging features all the necessary information about the beer contents, allergens, alcohol contents, volume etc. 2019 Dublin Craft Beer Cup bronze medal is decorating Mr Walrus's chest.
This vibrant can with walrus couple is memorable, and unique and stands out from other craft beers on a supermarket shelf. Beer experts and customers had a great response to this beer and its packaging.