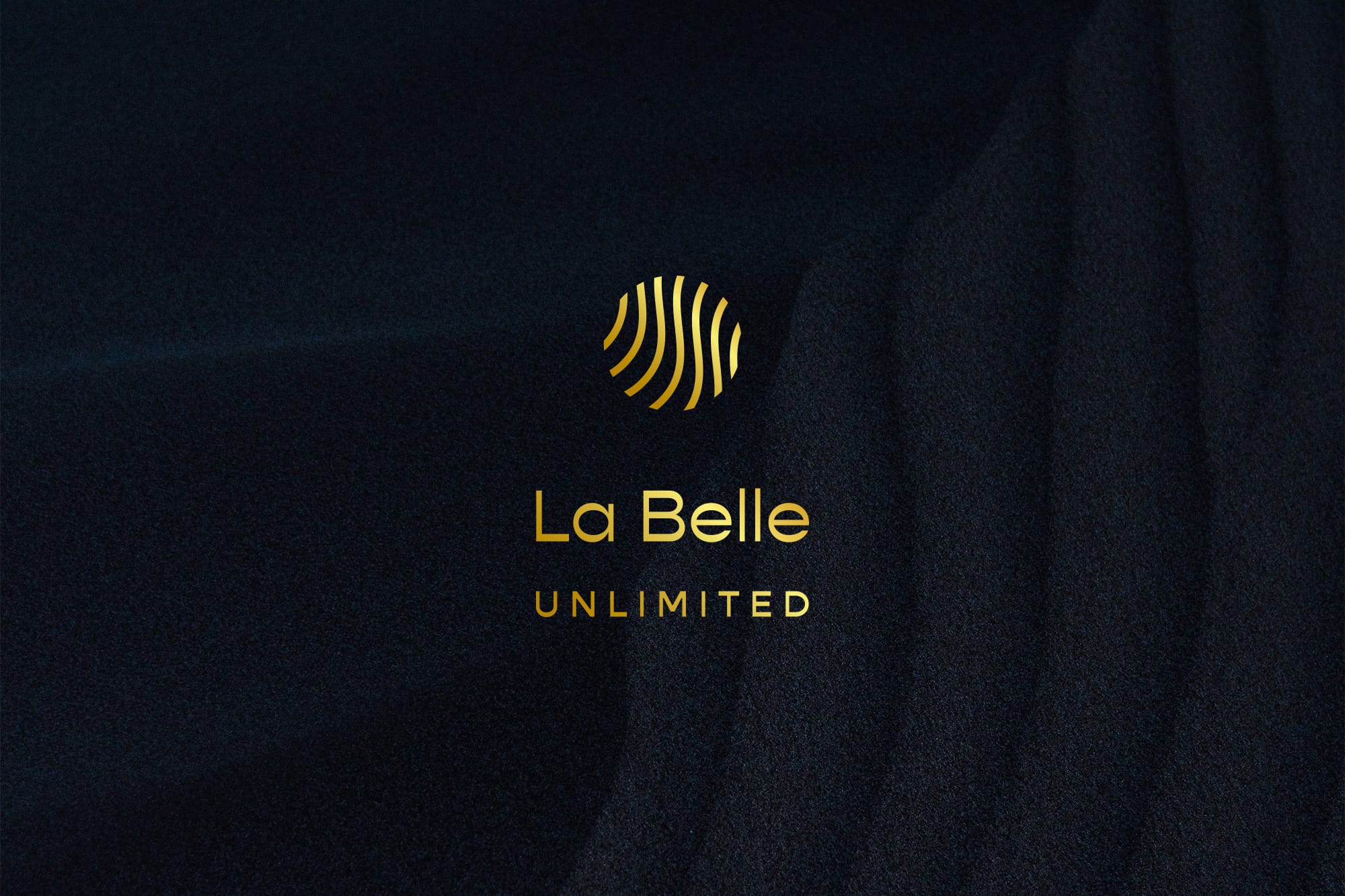 La Belle Unlimited is a premium swimwear range, where a combination of design, colours, patterns and materials work together to create the most flattering and comfortable swimwear for anyone that has any stomach related insecurities.
It was an honour for me to bring to life brand identity for this unique swimsuit line.
Gentle flow of wave and beautiful feminine curves are combined in the La Belle Unlimited logo mark.
The logo reflects the the brand promise: make everyone who wears La Belle swimwear feel confident, comfortable, chic.
Contemporary elegant typography is modern, relatable and timeless.
Gentle, smooth waves are a powerful symbol of water, flow, serenity. Being in a flow is a way of connecting with nature and yourself.
The brand mark is a minimalist representation of calm waves, sand dunes and smooth feminine curves.
The mark is used to create unique patterns that decorate packaging and stationary. It also will be minted as a metal tag for swimwear.
Brand colour palette is inspired by a sunny carefree day by the sea. Primary colours of the palette are volcanic black, coral sand (off-white), sunshine yellow and turquoise.
Overall brand mood is luxurious, premium, natural, calm, relatable, and positive.
Photography selected to represent La Belle Unlimited brand identity shares its core values. They feature women who are confident in their body, independent, enjoying themselves and bracing the elements.